ZUBNÁ KLINIKA S DLHOROČNÝMI SKÚSENOSŤAMI UŽ OD ROKU 1993
We are one of the best dental clinics in Slovakia.
Our dental clinic has been providing its patients with complex dental care. Not only do we offer standard and above standard advanced medical services to patients from the Slovak Republic but also to those from abroad.
We closely cooperate with specialists from orthodontics, plastic surgery, and with many high specialized dental laboratories in Slovakia in order to achieve top prosthetic products.
We care about your security and comfort.
Every visit of our clinic is unique, we try to create an atmosphere exactly like you would not expect from a dentist. We are open to your questions if you do not understand something as it often happens with professional medical speech that we use.
At the first visit, we will talk about your previous dental care and look in more detail at the oral cavity.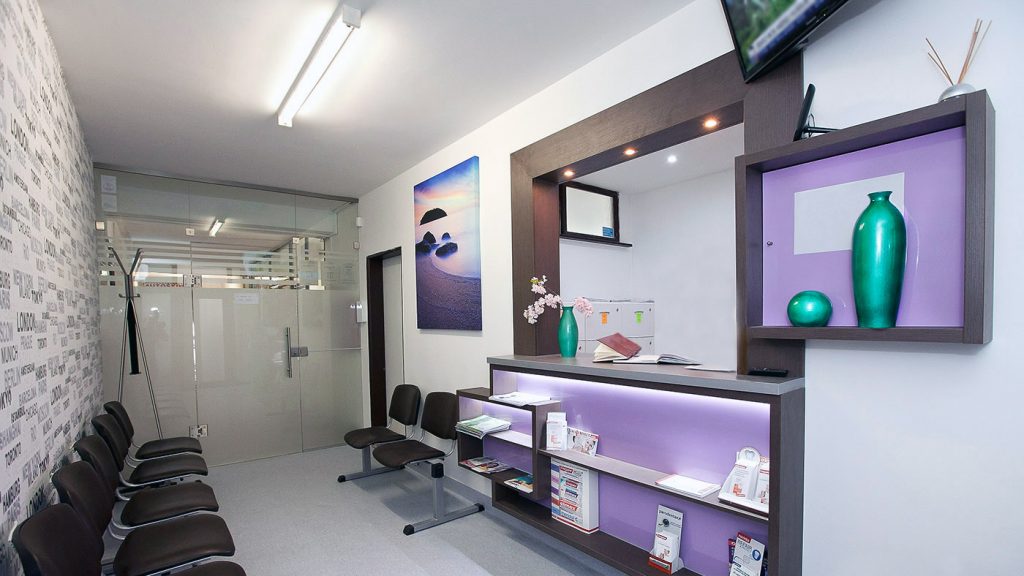 STAROSTLIVOŤ O ZUBY NA PROFESIONÁLNEJ ÚROVNI

Helps to locate caries lesions, breakages, broken roots, depth of preparation and localization of root canals

All offices of our clinic are equipped with X-rays. The clinic has a panoramic X-ray device MYRAY .
TRAINS & BUSES
From Košice railway station its about 10 minutes by walk
CITY BUSES - KOŠICE
Palackého – the nearest bus-stop:
10, 15, 17, 19, 20, 31, 32,33, 35, 51, 52, 56
Námestie osloboditeľov – city center of Košice:
24 different lines
PARKING
Parking spaces in the zone 3 with a price of 0,25 € for 30 minutes.
It can be purchased via SMS in the form: KE [space] A ""zone number"" [medzera] ""registration number of the vehicle" vozidla" to the number 2200. Example: KE A3 KE123XY