PROSTHETIC REHABILITATION
Destructed maxilla – mandibular relationships, post orthodontic treatment, treatment of periodontitis, post-traumatic cases, cases after oncological treatment (blocker, epitheses), development defects, temporomandibular joint treatment.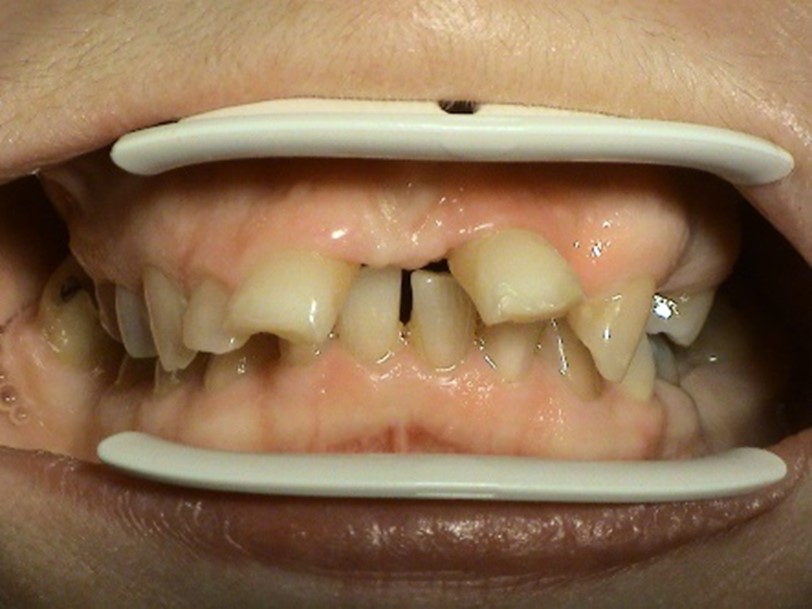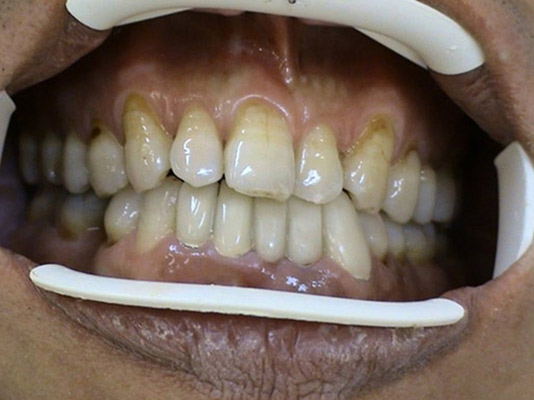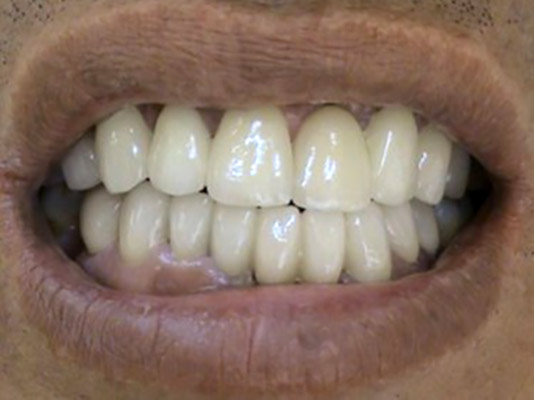 Čeľustno-ortopedické defekty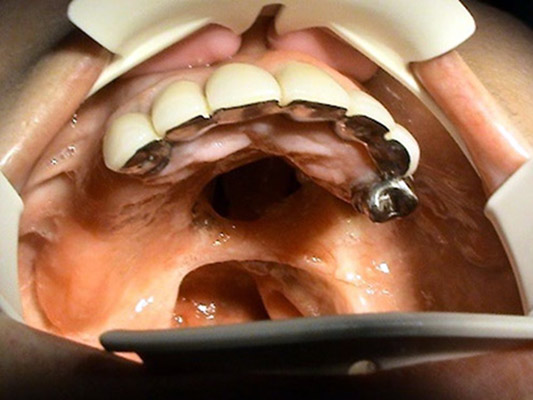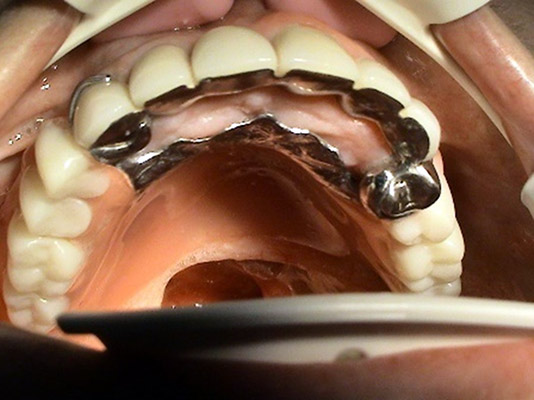 REMOVABLE PARTIAL DENTURES
Combined metal plate prostheses.
In the event of the significant absence of molars, a combination of fixed and removable prostheses is applied.
Front teeth are supplied with a crown on which the special precision retainers (Ceka, ot-cap, preci...) are placed to accommodate the removable metal plate with the dentures. The attachment of the removable part is not visible from the outside which is beneficial to the patient.
REMOVABLE COMPLETE DENTURES
Prostheses. They are prepared when there are no teeth in the jaw bone. The valve effect of the mucous membrane, the capillary pressure, the biting pressure and gravity are used for fixing. It is generally made from plastic and it consists of base plate, artificial gingival and artificial teeth.
CROWNS & BRIDGES
Metal, metal-ceramic, nickel-free crowns and bridges, metal-free ceramics, zirconium oxide ceramics.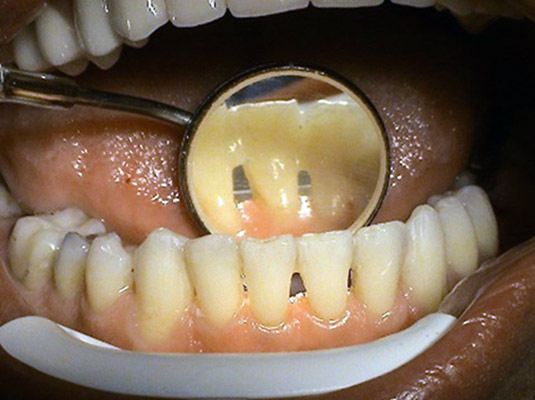 Usage of composite material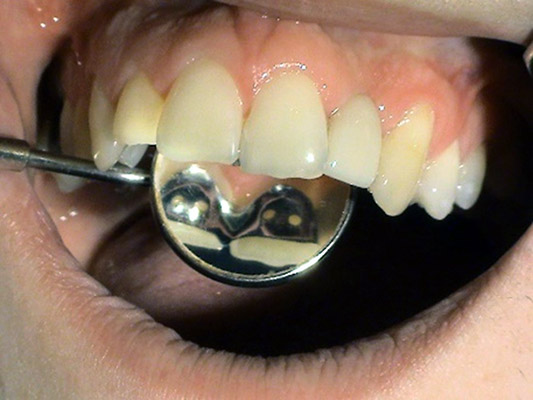 CERAMIC CROWN
Should the ground tooth not be given the metal cup but is completely made of ceramics, then it is referred to as metal-free or all ceramic crown. As no metal is present and ceramics itself is highly permeable to light, it conforms to high aesthetic standards. Today, this is the most perfect, biocompatible and aesthetic prosthesis.
BRIDGES
Depending on the placing of remaining teeth, dentists have various possibilities to eliminate spaces. Bridges represent dental prostheses which fix the replacing dentures to the adjacent remaining ones. Crowns with a ceramic cover always have a metal base called metal structure. It can be made from precious metals (being the most perfect) or non-precious metals. The ceramic cover sits on the metal base making it look aesthetically pleasing. The metal structure gives the crown its stability and long life.
DENTAL CERAMIC VENEERS
A thin ceramic shell causing the least damage to the teeth is primarily used in the case of front teeth. It is completely free of metals, long lasting and in these days the most aesthetic prosthesis. It can be successfully applied on discoloured teeth.
TREATMENT TEMPOROMANDIBULAR JOINT